There is nothing that offers more comfort in the fall than a hearty, hot cup of soup!
My favorite is my mom's Lebanese Lentil Soup. A delicious blend of lentils, vegetables and spices, that simmer together perfectly to create a beautiful, yellow soup.
This is a highly requested recipe, so I hope you enjoy it! Be sure to tag me in your posts @amandasplate or use #CreateAmandasPlate 🙂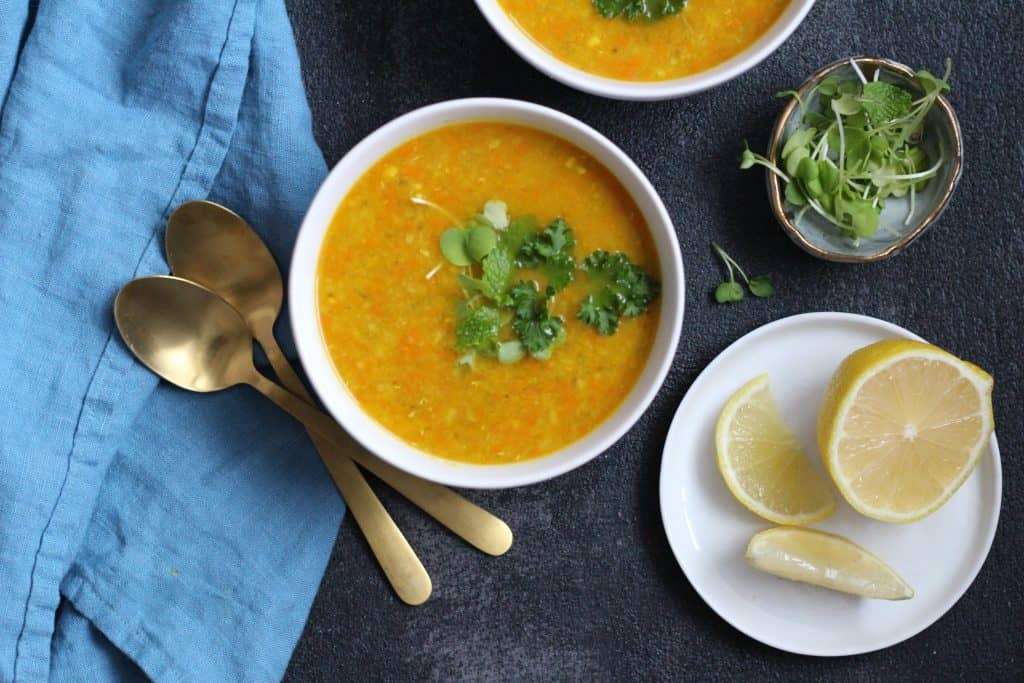 I keep this soup recipe vegetarian, but you can use chicken stock. Just be sure to taste and season, as the chicken stock salt content will vary.
Lebanese Lentil Soup
Prep time:
Cook time:
Total time:
Ingredients
1 cup chopped yellow onion
3/4 cup finely shredded carrots
1/2 cup finely chopped celery
1-2 large garlic cloves, finely minced
1 1/2 cups red lentils (they look orange :D)
3 tablespoons short grain rice
1 teaspoon ground cumin
1/2 teaspoon kosher salt
1/2 teaspoon ground turmeric
1/2 teaspoon ground white pepper (black pepper works well too)
2 tablespoons extra virgin olive oil
8 cups low sodium vegetable stock (or water; taste and adjust seasoning)
3 tablespoons fresh lemon juice + more for serving
Instructions
Rinse lentils and rice under cold water until water runs clear.
Place lentils and rice in a stock pot with 2 cups of the vegetable stock and bring to a boil. Reduce to a simmer and place the lid on the pot.
In a skillet, heat extra virgin olive oil and saute onion, celery, carrots and garlic. Add in the cumin, turmeric, white pepper and salt. (Heating the spices draws out more of the flavor!)
Add the vegetables and spices to the pot of lentils.
Once vegetable stock has been absorbed, add the remaining 6 cups and continue to simmer for 35-40 minutes, or until lentils are tender.
Squeeze in fresh lemon juice.
Taste and season if needed.
Enjoy 🙂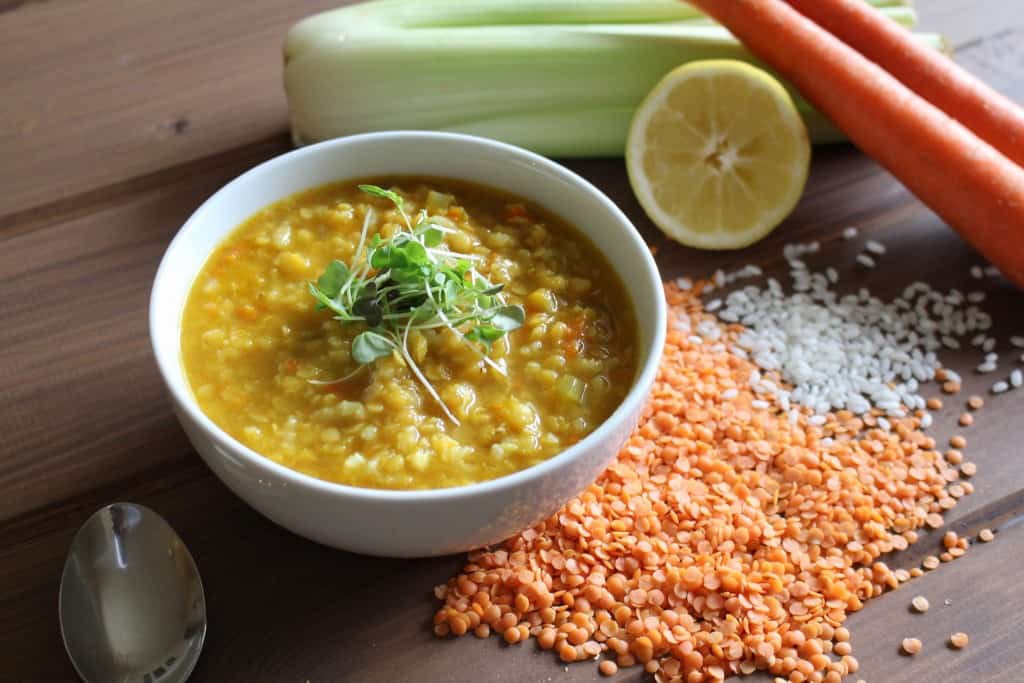 Some prefer the texture to be smooth and will blend the soup. Others like to enjoy as is. Both are delicious! If you decide to blend, simply use your immersion blender or food processor.
Make this recipe? I'd love to see! Please tag me using #CreateAmandasPlate or @AmandasPlate
Xoxo,
Amanda
SaveSave
SaveSave