Classic Tiramisu with a Twist
I absolutely love tiramisu. Rich, creamy sweet mascarpone, espresso and cookies? You can't go wrong. Being Muslim, I do not consume alcohol, so when I enjoy tiramisu it is at home! For a classic tiramisu with a twist, read on!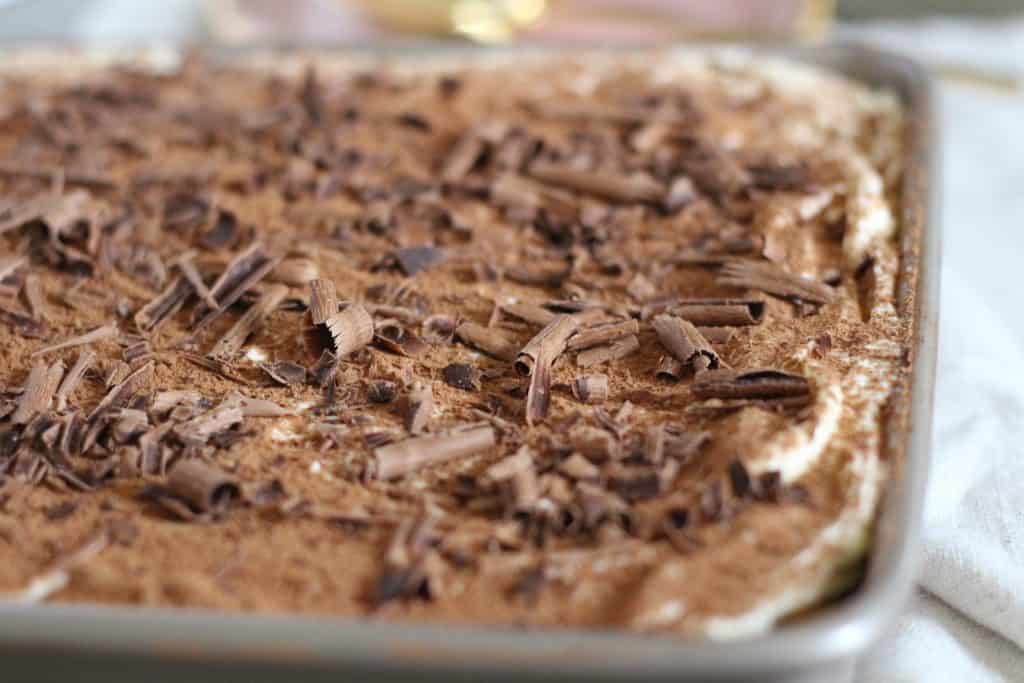 I omit the alcohol in the classic take on this delectable Italian dessert and added my own twist! For a little kick, I added a bit of cinnamon and cardamom to my sweet marscapone filling 😀
I do not like super soggy cookie layers, so I brushed the lady finger cookies, rather than soaking them. Feel free to add additional coffee and prepare the cookie layer to your preference.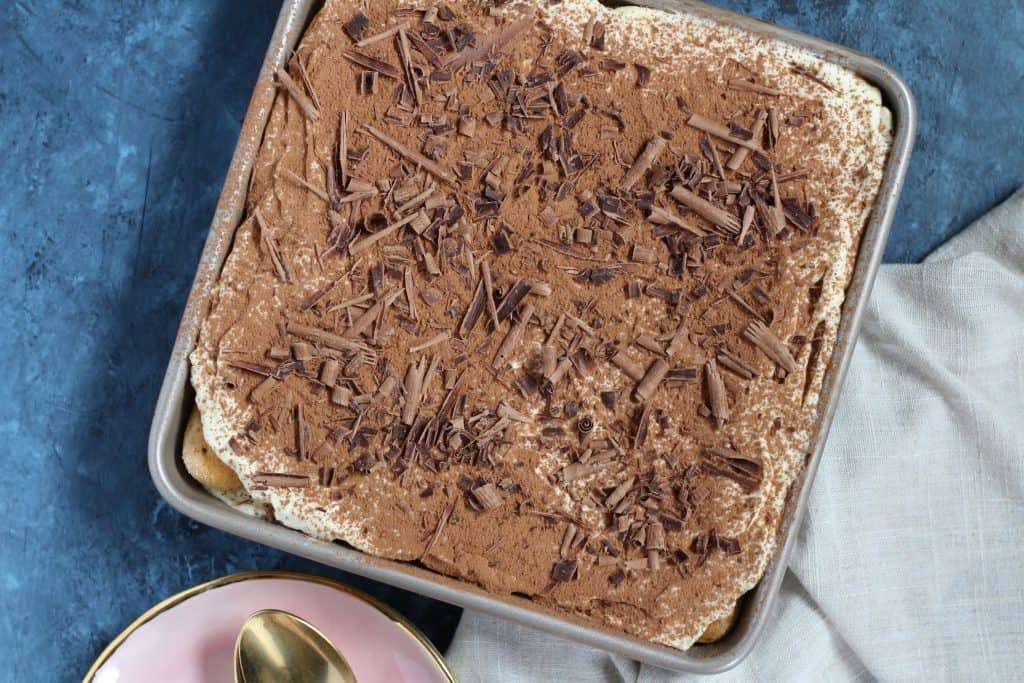 As I was shopping the Kroger Stores #TasteOfItaly event, I was delighted to see the many, buy one get one free pairing throughout the store! For this recipe, I purchased the marscapone cheese and got the lady finger cookies for free 😀 I captured my shopping trip on Snapchat! My screen name is 'AmandasPlate'.
Classic Tiramisu with a Twist
Author:
Prep time:
Total time:
Ingredients
1 1/2 cups boiling-hot water
3 tablespoons instant-espresso powder
1/2 teaspoon ground cinnamon
1/2 teaspoon ground cardamom
1/2 cup granulated sugar
5 large egg yolks
1 pound (16 oz) mascarpone
1 cup heavy cream
36 Italian ladyfingers
Unsweetened cocoa powder for dusting
chocolate shavings for topping
Instructions
Stir together water, espresso powder, cinnamon and cardamom, in a bowl until sugar has dissolved. Allow to cool.
Beat egg yolks and 1/2 cup sugar in a metal bowl set over a saucepan of simmering water using a handheld electric mixer (or whisk) until tripled in volume. This takes 8-10 minutes.
Remove bowl from heat. Add in mascarpone and mix until just combined.
In a separate bowl, whisk the heavy cream until stiff peaks form.
Gently fold the mascarpone mixture into whipped cream.
Line 9×9 baking sheet with lady fingers. Using a pastry brush, brush the tops with the espresso mixture.
Spread half of mascarpone filling on top.
Layer remaining lady fingers and brush this layer with espresso mixture.
Spread remaining mascarpone filling on top and dust with cocoa.
Allow to cool and set in the refrigerator for 5 hours.
Sprinkle with chocolate shavings, if desired.
Enjoy 🙂
This blog post was created in partnership with Fred Meyer, all opinions and content are my own. Thank you for supporting the sponsors who allow me to create and share these fun, new recipes! They help keep this blog going 🙂